Breeding's that have taken place at Gunny's Place Past Breeding's
The mating between Gunny and Athena has happened twice.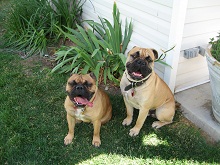 This is Gunny's very first born pup from all litters. Cpl. Chaos. Born October 6 2010 from Gunny and Athena. Even with him weighing in at 125 he maintains the breed standard of a big Teddy Bear. However I do not recommend harassing his family he will protect them.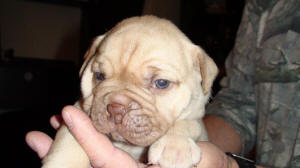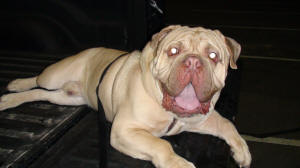 The Last Breeding between Gunny and Spicy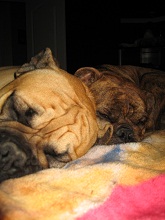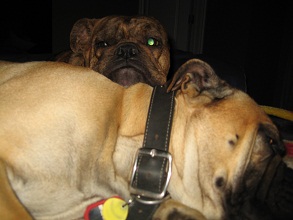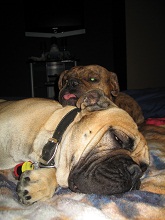 This is the first Puppy born at Gunny's Place from this pairAKA "Grace"She was born on October 13th 2010 Sire Gunny Monster Dam Cinnamon Spice. All though the timing of the mating was not planned the results we could not be happier with